Our Physiotherapists use CranioSacral Therapy to reduce the sensitivity of patients who have an injury or illness that has overwhelmed their nervous system.
What is CranioSacral Therapy?
CranioSacral Therapy (CST) is a specialized form of gentle manual (hands-on) therapy that reduces the sensitivity of your nervous system by softening the fascial restrictions around your skull and spine and promoting deep circulation and relaxation to your nerves.  Your nervous system is made up of your brain, spinal cord and 72km of nerve fibers throughout your body!

Injuries to joints and muscles, surgeries, and periods of high physical or mental stress in your life have the potential to overwhelm your nervous system.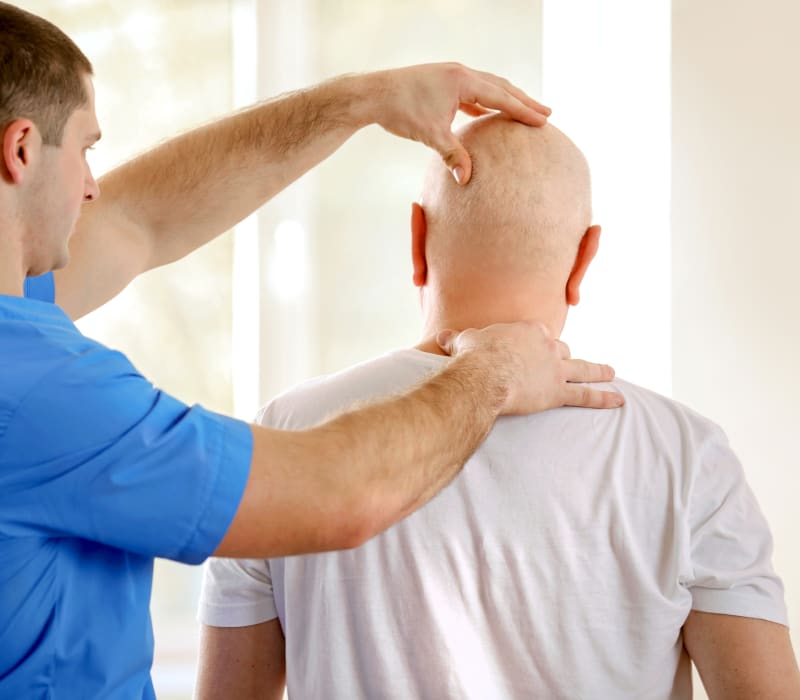 Signs of an overwhelmed nervous system include:
Your injury hasn't healed in the expected time frame
Your pain and tension increase rather than decrease over time
You are afraid to move or exercise
You have pain in new areas of your body
You feel more anxious
You feel more tired 
What issues can CST treat?
Migraines and Headaches
Chronic Neck, Back & Jaw Pain
Concussions
Whiplash
Chronic Fatigue and Fibromyalgia Syndromes
Immune-Mediated Arthritis
Neurological Conditions
Periods of High Physical or Mental Stress
Chronic or Persistent Pain
What should I expect during my appointment?
Your physiotherapist will gather much information related to your pain experience.  A thorough assessment of your mobility and function will be performed.  The treatment takes place in a quiet, private room where comfort and relaxation is maximized with options of softer lighting, ambient music and blankets for warmth.
You can wear loose-fitting, comfortable clothing.  Sessions are typically conducted weekly and are 1 hour in length. Many patients report improvement or resolve after 4-6 sessions.  Your physiotherapist will also educate you extensively on understanding your issue and how to best take charge of your recovery with self-treatment strategies at home.
Meet Our Team
Our experienced and caring team is ready to help you heal an injury, recover from surgery, gain mobility, and lead a more active and pain-free lifestyle.
Meet Our Team